My past. My present. My experience.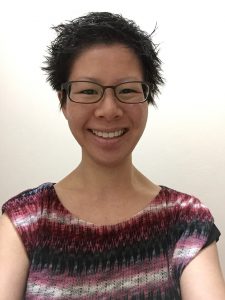 I am an experienced qualified early childhood teacher, with expertise in guiding behaviour and skills in leadership roles both in the room and in a broader context within the teams and centre.
I have an additional Master's Degree in Early Childhood and am also involved in teaching and tertiary supervision of students at Macquarie University since 2013, currently on a casual basis. During this time, I have acquired and stayed up-to-date with knowledge of what is currently happening in this constantly evolving field. In addition, I have pursued my interests of emotional health and wellbeing, leadership, and reflective practice (both individual and collaborative self-reflection) through my studies and research, which has equipped me with further knowledge and skills in these areas.
I have also been closely working with children on a one-on-one basis as an early childhood teacher in small group contexts since 2015. I have supported their learning and development in a holistic manner, while also focusing on their self-regulatory skills, social-emotional development and reflection as key areas to further enhance and challenge their learning.
With my experience in these multiple areas, it has become evident that children are highly affected by those around them – those who are trying to help them grow and develop in the best way. However, when teachers are stressed and overwhelmed with their various personal and professional challenges this influences their ability to support children in their most vulnerable and needy times.
So, what needs to happen?
The program prioritises on inspiring and supporting the positive social-emotional wellbeing of leaders and teachers. In this way, they are given a voice, and in effect, children's voices are empowered, which has positive outcomes for development.
This empowered VOICE will show children that their voice is valued. This voice developing their self-worth/esteem.
As a result, building children's EMOTIONAL-WELLBEING and shaping their SELF-IDENTITY of 'who I am'.
Tirzah (Founder and Owner of ACTVoices)
EMPOWERED

.

BUILT

.

SHAPED

.

Come and read more about the mission, vision and values – strong teams of ACTVoices. Also read how we can strengthen foundations by exploring the website.