Are you with your children 24/7, home-schooling or caring for them, as well as spending spare time with them, all the while working from home and doing the house duties?
We all need our time-out from our children even though we absolutely love them. Don't be short on the patience and joy that you started with at the beginning of the day, because by the end of the day you just had enough.
Don't let your wellbeing be depleted because there is no one to talk to or you just don't know what to do with your children's behaviour or attitude.
What is the environment/climate like in your household?
Is there often yelling  – when your child makes a mistake, during conversations and reprimand?
Is there lots of scolding for whatever and every reason?
Are you often saying 'no', 'stop', and 'go to your room'. Or 'you're so naughty', 'can't you just listen', 'did you hear me', 'why can't you do what I tell you', and 'just look… can't you see!'
Do you have difficulties settling your child to sleep or when they are distressed for whatever reason?
Do you need some PEACE and CALM in your home?

Positive and supportive interactions…
Characterised by respect and safety, as well as a positive attitudes towards one another.
Evident through listening and respectfully talking to one another including, supportive affirmations, encouragement and acknowledgement of each others' behaviour and emotions (positive and negative), efforts and achievements.
If you are instead experiencing a negative environment by the characteristics identified at the beginning, I can help.
You can empower all your  voices – you (the parent/carer) and your child/ren. This means  understanding each others' behaviour, feelings and words.
I'm a facilitator at ACTVoices and I support leaders and teachers improve their social-emotional wellbeing that influences the type of environment that is cultivated and interactions that take place between teachers and children.
I can support you in developing a positive wellbeing as a parent/carer, improving the quality of your interactions with your child/ren and the climate that is present in your household.
With an experienced background in teaching in the early childhood years and knowledge of development and primary education I can give you individualised support and strategies that will work for you and your child and support them in their growth and learning.
I can be a source of support, advisor, facilitator, guide and listener. I will individualise my approach to your needs and requests to improve the quality of interactions and wellbeing of you and your family.
Parenting, caring for and now schooling our children is hard work – physically and emotionally. We often don't understand what, how and why children act as they do. And if the relationship and interactions between parents and children continue along a negative path it becomes draining to both parents and children, impacting everyone's wellbeing.
We all need some help at some time during our parenting to be more effective in our interactions with children. Let me be there for you, to walk with you in your parenting journey.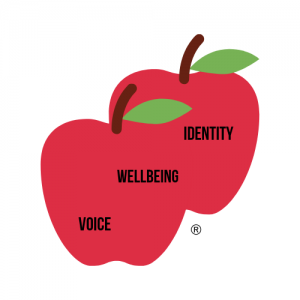 If you can resonate with some or all of the things I've talked about, then please reach out. I would love to get to know you and have a chat so contact us. While you wait for me to contact you back, see how I can support you and get to know more about me.
Tirzah (Early childhood facilitator, ACTVoices)