Connect and Reflect – Moving On From Fear
Nothing is wrong with the feelings you are experiencing, but you can be active in these paralysing times. One way is to act – connect and reflect, and you can get through it as you walk alongside others.
Are you worrying and feeling that you are losing control of what you use to be in control of? Do you want to gain back control, but one of the ways you have used that give you back some control is to shop – shop for groceries, toilet paper and anything online that catches your eye?
Do you then feel a short-term burst of control, and then felt like all you've done so far ended up bringing you back to how you felt in the beginning?
Or, do you then feel guilty for the money you've spent or the useless things that ended up wasting your money?
What strategies do you have to support you during these times?
– Netfix, your electronic devices, your pets.
– Relaxation techniques, yoga, exercise, mindfulness.
– Resilience, emotional intelligence.
Yes, the above are all great and important in helping you deal with present feelings of fear, anxiety and stress and being proactive and equipping you with skills for the future.
However, what is missing in most of the advice presented online is the importance of people – people supporting people – human interaction. Alright, we might not be able to meet each other because of social distancing, self-isolation, or even quarantine, but interaction in the sense of focusing on one another, looking and listening to each other, and sharing an experience or discussion together is vital during these times.
Talking and connecting is the best medicine during these times. Talking to someone allows you to share your heart and what's going on for you – your fears, troubles, worries. Talking also allows you to regain perspective as you reflect on what is really going on underneath all your feelings and actions you've been going through.
Of course there are electronic ways to connect and interact with each other: phone or  video calling, email and social media.
But, these are times you can strengthen the relationships and interactions within your household:
– Games night – board games or the like and outdoor games with the kids or without the kids.
-Date nights between partners.
– Doing the chores together rather than assigning different chores or forcing different members of the house to do it. Yes, you have to get things done, but quality of the interaction during those times is more important than how much you get done. When you do things together and work as a team or community in your household it enriches your relationships and strengthens your bond with one another.
– Down-time from electronic devices and focussing on one another. Set aside time every day at routine times of the day to just engage and have a chat. In particular, during meal times and before day/night time sleep with your children.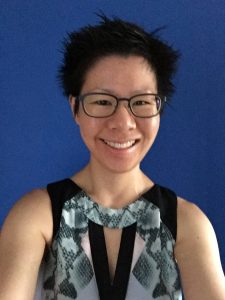 If you don't know or can't find anyone who can be your system of support at this time, then please please contact me. I would love to be there for you.
© Tirzah Lim 2017