My qualifications, specialisation and interest.
I am an early childhood teacher with 15 years experience and a Bachelor's Degree in Early Childhood (birth to 12 years). I have expertise in guiding behaviour and skills in leadership roles at the room, team and centre level.
I have an additional Master's Degree in Early Childhood and am also involved in teaching and tertiary supervision of students at Macquarie University since 2013. I have an infant-CLASS and toddler-CLASS certification to reliably observe and code interactions between teachers and children with the goal to assist teachers and services improve teaching practice.
With an experienced background in teaching in the early childhood years and knowledge of development I can give you individualised support and strategies that will work for you and your child and support them in their growth and learning.
 My experience at ACTVoices working with early childhood services.
I'm a facilitator at ACTVoices and I support leaders and teachers improve their social-emotional wellbeing that influences the type of environment that is cultivated and interactions that take place between teachers and children.
I can support you in developing a positive wellbeing as a parent/carer, improving the quality of your interactions with your child/ren and the climate that is present in your household.
My experience at ACTVoices working with families.
I have been supporting families with young children at various stages of parenting since 2015, in their home context. I provide teaching and care to the children, as well as mentor and most importantly I bring a listening ear to families. I do this by working alongside family members, facilitating their learning and role modelling effective ways to support their child/ren's learning and development.
One family I've also supported the grandparents who are the major carer during the working week helping facilitate and merge primary carer (i.e. parent) expectations and more modern ways of raising children to those of the expectations and attitudes of the older generation.
Since 2018, 'supporting parents/carers' has become part of ACTVoices.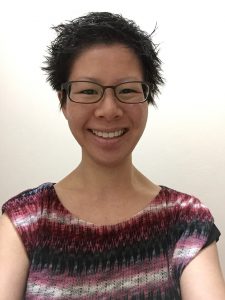 We all need some help at some time during our parenting to have more effective interactions with our children and to support our own wellbeing. Let me be there for you, to walk with you in your parenting journey.
If you can resonate with some or all of the things I've talked about, then please reach out. I would love to get to know you and have a chat, contact us.
While you wait for me to contact you look around the website, including Are You A Parent/Carer and the identical way ACTVoices can Strengthen Foundations for your children and support your emotional wellbeing as parents/carers.