Dear Directors/Managers, Educational Leaders and other Team Leaders,
Whatever situation you are facing, you can be inspired to look at it from an EMPOWERED strengths-based perspective. When you do this you will feel a renewed strength and empowerment, where you – the teacher, are given a voice.
Even more, you will no longer see the child as the reason for the problem. Instead, you will see that by EMPOWERING CHILDREN'S VOICES you will address so many of the challenges you are facing as a director/leader/teacher. More importantly you will enable children to tell you what they need and want in their relationship with you and what they need from a supportive classroom climate. In doing so, heightening your teaching quality as you reflect on and evaluate child-centred beliefs.
Tirzah (Founder and Owner of ACTVoices)
WHAT I CAN BRING TO YOUR SERVICES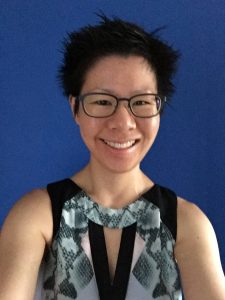 Dear Directors/Managers, Educational Leaders and other Team Leaders,
I am an early childhood teacher with 15 years experience and a Bachelor's Degree in Early Childhood (birth to 12 years). I have expertise in guiding behaviour and skills in leadership roles at the room, team and centre level.
I have an additional Master's Degree in Early Childhood and am also involved in teaching and tertiary supervision of students at Macquarie University since 2013, which I am still currently working on a casual basis. During this time, I have acquired and stayed up-to-date with knowledge of what is currently happening in this constantly evolving field. In addition, I have pursued my  interests in emotional health and wellbeing, leadership, and reflective practice (both individual and collaborative self-reflection) through my studies and research, which has equipped me with further knowledge and skills in these areas.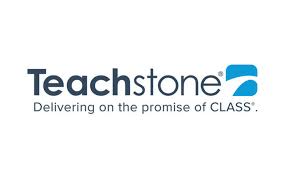 I also have an infant-CLASS and toddler-CLASS certification to reliably and objectively observe and code interactions between teachers and children with the goal to assist teachers and services improve teaching practice. This means despite the content of your curriculum and the way you interpret and implement it, and regardless of the professional and cultural context and cultural/ethnic make-up of your families and teaching team the focus will be on observing and taking note of the types of interactions and what is evident during these interactions.
Lastly, one of the main key skills I bring with me is a sense of calmness and peace to the room. I am a compassionate, calm and very patient person, and with my emotional intelligence (EI) skills I am able to lead and manage teams and the rooms while still being calm and controlled. I am also an organised person with very good time-management and leadership skills.
Tirzah (Founder and Owner of ACTVoices)

Time to reflect…
What does this all mean for children?
The next step for directors, leaders, teachers – empower your voice, and 3 important skills to develop.
Or contact us and we can organise a time to chat and discuss the questions you may have.